Villain
.
Force
.
Legendary
.
Upgrade - Equipment.
Cost: 3.
Witch character only.
- Gain 2 resources. Then you may spend resources equal to the point value of a defeated character to return it to play under you control.
"Awaken." Old Daka
Andreas Zafiratos
Spark of Hope #19.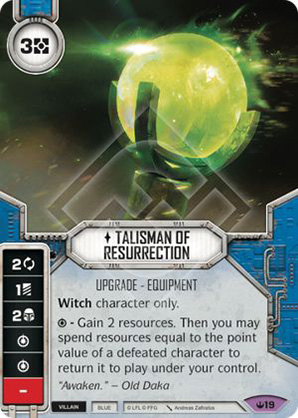 No review yet for this card.