Character - Trooper.
Points: 8. Health: 8.
After you activate this character or a leader, you may reroll one of your dice showing a blank ().
Their suits were designed to protect them from harsh environments, like the swamps of Mimban.
Adam Lane
Spark of Hope #22.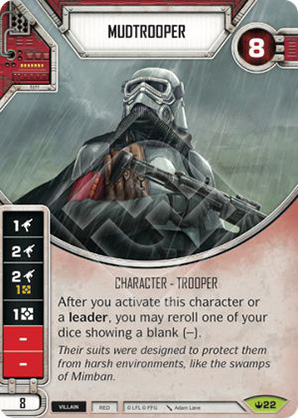 No review yet for this card.