Character - Bounty Hunter - Droid.
Points: 12/15. Health: 12.
After a bounty you control is discarded from play, you may add it to your hand.
Multiple logic glitches and personality software corruption made him considerably deadlier than other protocol droids.
Jason Juta
Spark of Hope #38.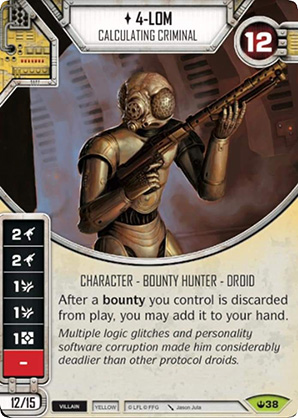 No review yet for this card.