Character - Droid.
Points: 8/11. Health: 8.
You cannot play Blue abilities on this character.
After you activate this character, you may turn one of your dice to its first side (the topmost box of its dice reference), or to any side instead if you spot C-3PO.
Spark of Hope #56.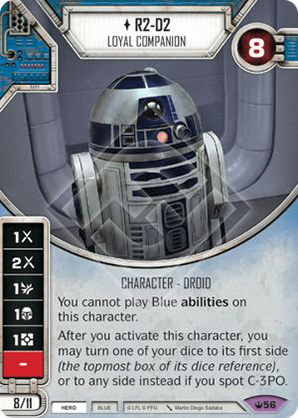 No review yet for this card.