Support - Droid.
Cost: 3.
After you play a Blue upgrade on an apprentice, you may activate this support. Then, if that upgrade is a weapon, you may roll its die into your pool.
For a thousand generations he helped Jedi younglings construct their lightsabers.
Jason Juta
Spark of Hope #69.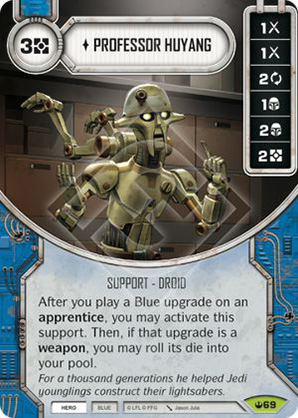 No review yet for this card.