Character - Ewok - Leader.
Points: 10/12. Health: 7.
After setup, add a set-aside Ewok Warrior ([SoH]95) to your team.
- Deal 2 indirect damage () to an opponent, or 3 indirect damage instead if you spot 4 Ewoks.
Adam Lane
Spark of Hope #93.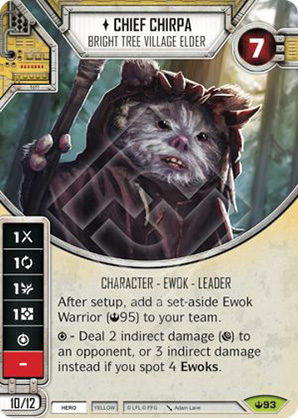 No review yet for this card.