Support - Location.
Cost: 2.
- Add a set-aside Ewok Warrior (95) to your team. Discard this support from play unless you spend 3 resources.
"Well, short help is better than no help at all." Han Solo
Dual Brush Studios
Spark of Hope #105.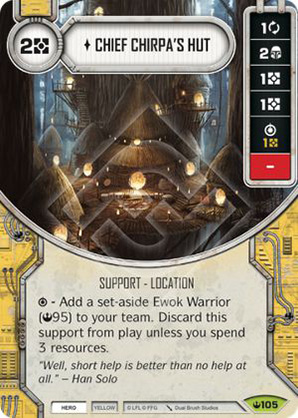 No review yet for this card.