Support - Vehicle.
Cost: 2.
After an opponent's effect causes you to lose 1 or more resources, you may activate this support to deal 1 indirect damage () to them.
The Mining Guild used a modified yellow Imperial TIE fighter for security purposes.
Spark of Hope #151.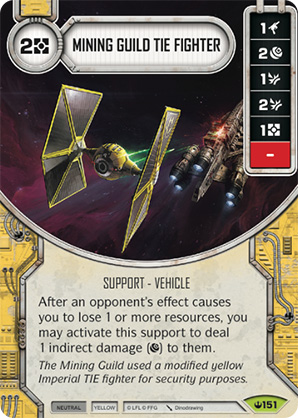 No review yet for this card.