Villain
.
Force
.
Legendary
.
Upgrade - Title.
Cost: 4.
Sith character only.
- Reroll this die instead of removing it. You may exhaust this upgrade to use a special ability () on attached character or on a blue ability on attached character.
Andreas Zafiratos
Covert Missions #18.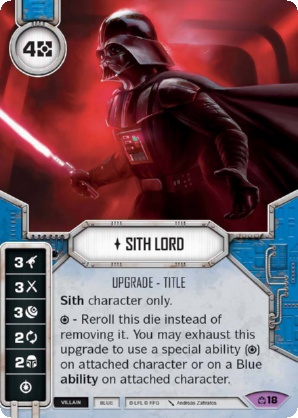 No review yet for this card.