Character - Pirate - Scoundrel.
Points: 12/14. Health: 10.
After you activate this character, if an opponent has an exhausted character and no dice showing damage, you may force them to choose and discard a card from their hand.
"Let's trash this place!"
David Auden Nash
Covert Missions #41.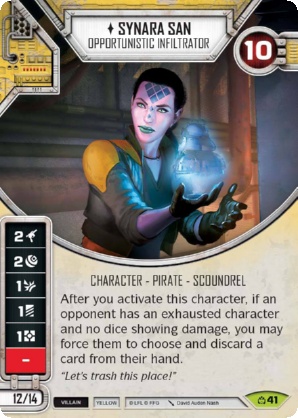 No review yet for this card.