Neutral
.
Rogue
.
Legendary
.
Upgrade - Equipment.
Cost: 2.
This upgrade enters play with 1 resource on it.
- Place 1 resource on this upgrade. Then deal indirect damage to an opponent equal to the number of resources on this upgrade.
Joshua Cairos
Covert Missions #146.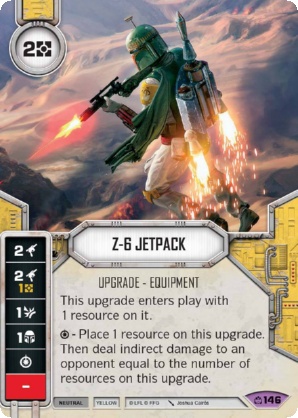 No review yet for this card.