Villain
.
Command
.
Starter
.
Character - Trooper.
Points: 10/13. Health: 9.
After setup, you may look at the top 4 cards of your deck, reveal a weapon from among them, and add it to your hand.
Power Action - Roll a die on a weapon on this character into your pool and resolve it if able. Otherwise, remove it.
ARH
Faltering Allegiances #15.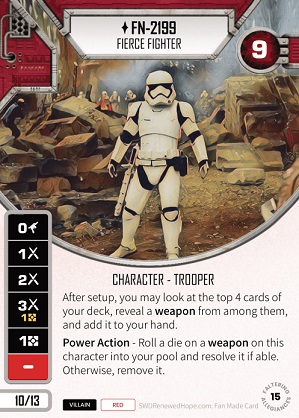 No review yet for this card.