Character - Wookiee.
Points: 8/10. Health: 9.
Guardian.
After this character is dealt damage during the action phase, deal half that damage to a character, rounded down.
Before you resolve one of this character's character dice showing damage, increase its value by 1 if this character has 6 or more damage.
ARH
Redemption #68.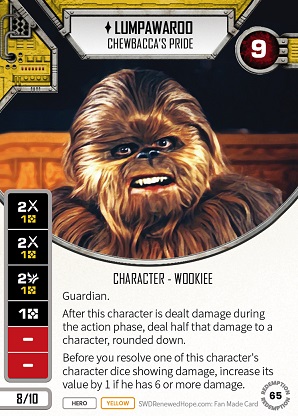 No review yet for this card.