Upgrade - Equipment.
Cost: 4.
This upgrade cannot be replaced.
Power Action - Deal 1 damage to attached character. Play a Blue ability from your discard pile, reducing its cost by 1 if an opponent has one or more dice showing a blank.
CosmicNewt
High Stakes #3.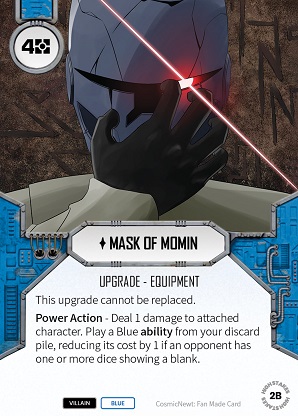 No review yet for this card.