Upgrade - Weapon.
Cost: 2.
Before you draw one or more cards, look at the top card of your deck. You may discard that card.
- You may exhaust this upgrade to roll a set-aside copy of this die (30) into your pool. Then reroll this die instead of removing it.
Dan D.
Eternal Conflict #30.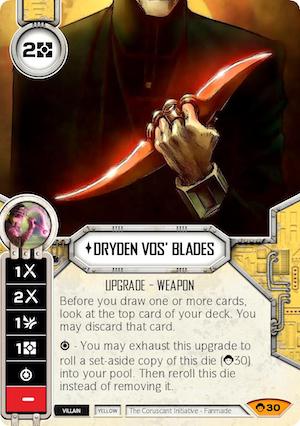 No review yet for this card.