Upgrade - Weapon.
Cost: 3.
Redeploy.
Discard this upgrade from play if you control Ki-Adi-Mundi's Blue Lightsaber.
- Remove 1 shield from one of your characters to heal 1 damage from a character. Then deal 2 damage to a character.
© Konami
Eternal Conflict #40.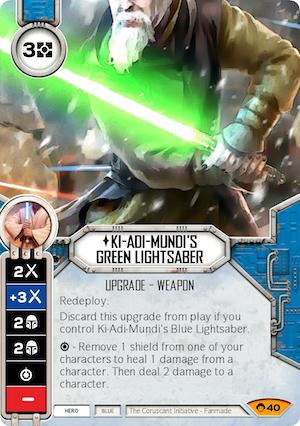 No review yet for this card.