Character - Gungan - Leader.
Points: 11/14. Health: 10.
After you activate this character, discard a card from the top of a deck for each die showing a blank (). Then reroll all opponents' dice showing a blank ().
"Mesa propose that the Senate gives immediately emergency powers to the Supreme Chancellor."
© Lucasfilm
Eternal Conflict #43.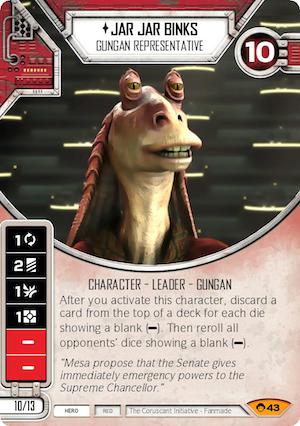 No review yet for this card.