Upgrade - Ability - Title.
Cost: 1.
Pilot character only.
Before attached character's character die is resolved, if it is against a Death Star plot, you may exhaust this upgrade to increase its value by 1.
After you activate attached character, you may resolve one of its character or piloted vehicle's support dice.
Vinicius Menezes © FFG
Eternal Conflict #51.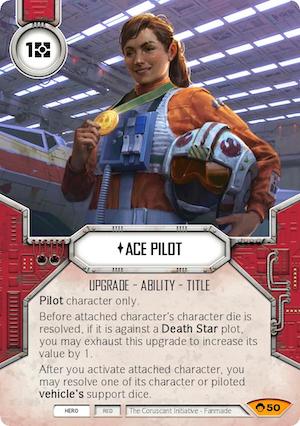 No review yet for this card.