Support - Trooper.
Cost: 5.
After you activate this support, spot any number of characters and spend up to that many resources to roll that many copies of this die (19) into your pool.
- Deal damage to a character equal to the number of Bad Batch dice in your pool.
© Lucasfilm
Parting Words #20.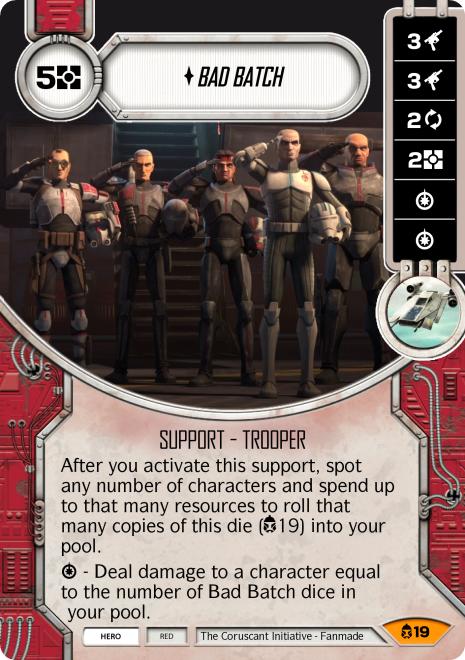 No review yet for this card.