Upgrade - Ability.
Cost: 2.
Blue character only.
While attached character has exactly 2 weapons on it, increase the value of those weapons' dice by 1.
Power Action - Give 1 shield to attached character and reroll any number of its weapon dice.
© Lucasfilm
Parting Words #25.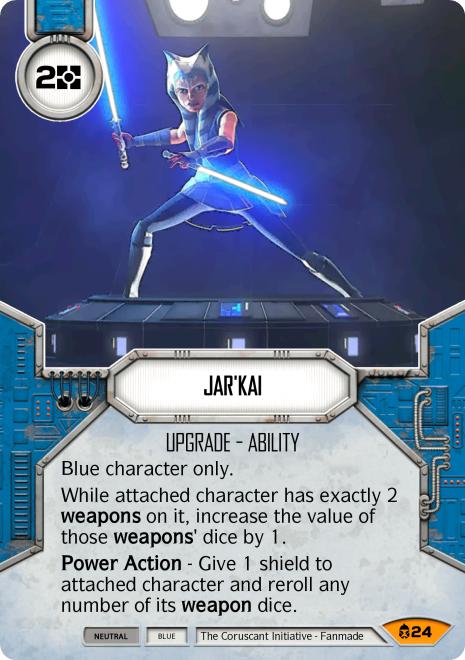 No review yet for this card.