Character - Leader.
Points: 8/11. Health: 8.
Each opponent gains 1 fewer resource during the upkeep phase, to a minimum of 1, unless that opponent discards the top 2 cards of their deck.
"Ah, victory!"
Tiziano Baracchi
Legacies #11.
Used as parallel die by: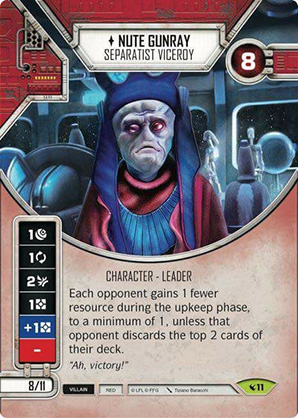 No review yet for this card.