Villain
.
Command
.
Legendary
.
Character - Leader.
Points: 13/16. Health: 11.
Power Action - Remove 2 of your dice showing the same symbol to deal 4 indirect damage () to an opponent.
"Fear will keep the local systems in line."
Ryan Valle
Legacies #12.
Used as parallel die by: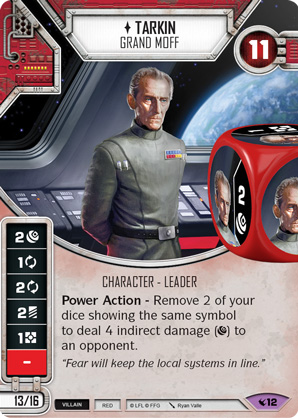 No review yet for this card.