Character - Scoundrel.
Points: 11/14. Health: 10.
After you activate this character, you may reroll a die (yours or an opponent's).
"Hokey religions and ancient weapons are no match for a good blaster at your side, kid."
Priscilla Kim
Legacies #46.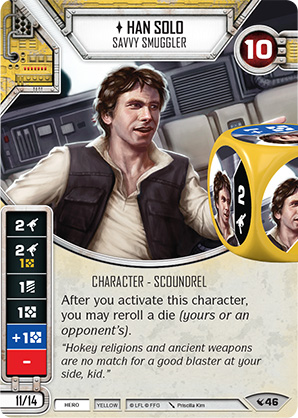 Reviews will be enabled for this card when it is officially released.