Character - Gungan.
Points: 7/9. Health: 7.
Any player may take an action to force you to activate this character.
After you activate this character, reroll all dice showing a symbol not showing on his character dice.
"Dissen ganna be messy!"
Marius Bota
Legacies #47.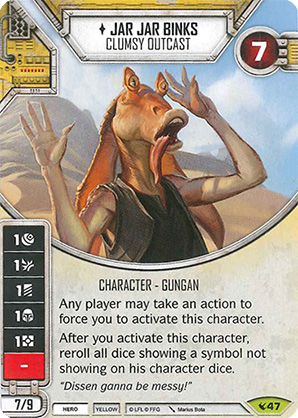 Reviews will be enabled for this card when it is officially released.