Upgrade - Weapon.
Cost: 3.
Action - Spend 1 resource to resolve this die showing a modifier (a side with a +) as if it did not have a modifier.
"Only the Honor Guard of Lasan may carry a bo-rifle!" Zeb Orrelios
Rafal Hrynkiewicz
Legacies #54.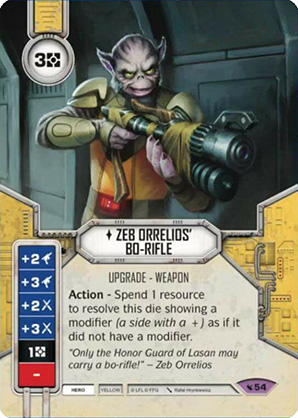 No review yet for this card.