Support - Vehicle.
Cost: 2.
- Give a unique character 2 shields or give each of your unique characters 1 shield.
These ships were painted red when used to transport diplomats as a warning not to attack.
Emilio Rodriguez
Legacies #55.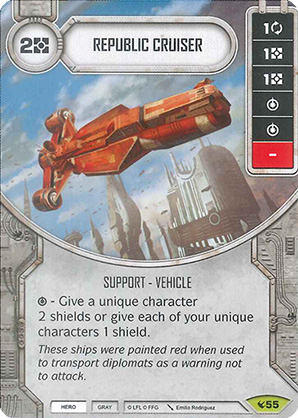 Reviews will be enabled for this card when it is officially released.