Upgrade - Ability.
Cost: 2.
To play, spot a Blue character.
- Turn one of your dice to any side. You may reveal a Blue card from your hand to turn an opponent's die to any side.
Tony Foti
Legacies #56.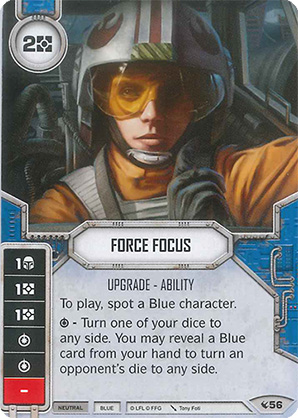 Reviews will be enabled for this card when it is officially released.