Character.
Points: 10/13. Health: 10.
You cannot have Darth Vader on your team.
- Discard a hero card from your hand to give a character 2 shields or discard a villian card from your hand to deal 2 damage to a character.
Ryan Valle
Rivals #1.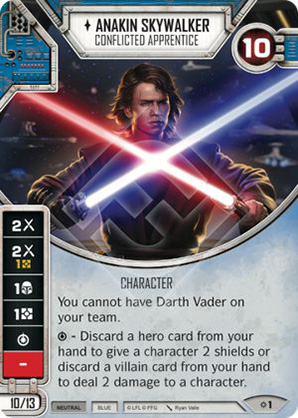 Reviews will be enabled for this card when it is officially released.