Neutral
.
Command
.
Starter
.
Character.
Points: 10/13. Health: 9.
While you control the battlefield, this character has the Guardian keyword.
- Resolve one of your dice, increasing its value by 2.
"I live by my choices."
Joel Hustak
Rivals #2.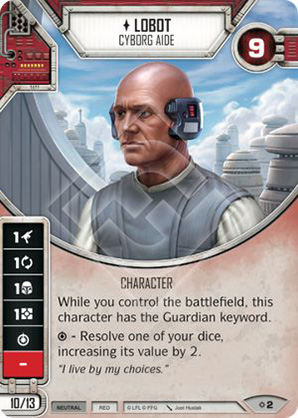 Reviews will be enabled for this card when it is officially released.