Character - Trooper.
Points: 15/20. Health: 12.
You can include Yellow villain upgrades in your deck.
- Deal 2 damage to a character, or 3 damage instead if this character has 1 or more villain upgrades.
"You ever use one of these before?"
Audrey Hotte
Way of the Force #89.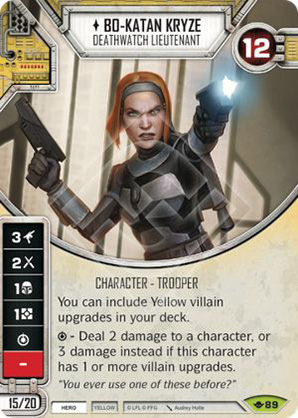 No review yet for this card.