Character - Leader.
Points: 10/14. Health: 10.
After you resolve this die, you may deal 1 indirect damage () to an opponent or discard the top card of a deck.
"I've been in this fight since I was six years old."
Borja Pintado
Way of the Force #90.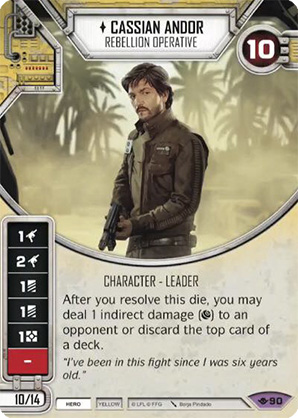 Reviews will be enabled for this card when it is officially released.