Villain
.
Command
.
Starter
.
Character - Droid.
Points: 8. Health: 7.
After you activate this character, you may activate one of your droid characters or supports.
"Those clankers have tough armor!" Clone Commander Cody
Ameen Naksewee
Convergence #19.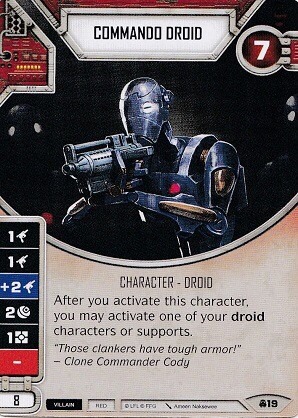 Reviews will be enabled for this card when it is officially released.