Character - Trooper.
Points: 7. Health: 7.
"A real stormtrooper has no room for sympathy. A real stormtrooper is the extension of the First Order, of Supreme Leader Snoke's will. Nothing less." Captain Phasma
Ameen Naksewee
Convergence #20.
Reprint of Awakenings #2.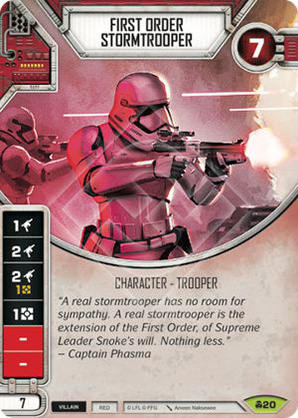 Reviews will be enabled for this card when it is officially released.