Neutral
.
Force
.
Legendary
.
Upgrade - Form - Ability.
Cost: 3.
Blue character only. Limit 1 form per character.
After you play this upgrade, you may remove a die showing damage.
- Remove a die showing damage and give a character 1 shield.
Tony Foti
Convergence #119.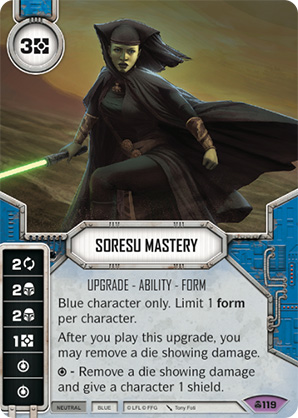 Reviews will be enabled for this card when it is officially released.