Upgrade - Ability.
Cost: 2.
Blue character only.
- Give a character 2 shields. You may discard this upgrade to play a card titled Soresu Mastery from your hand or discard pile on attached character for free.
Convergence #120.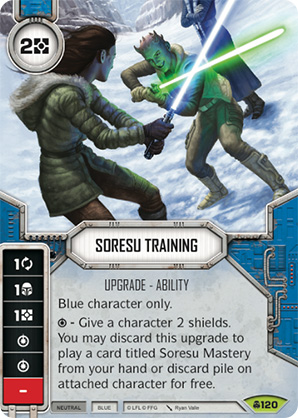 Reviews will be enabled for this card when it is officially released.